All Speakers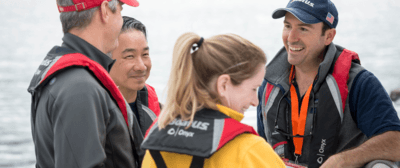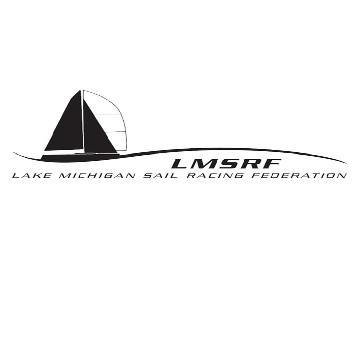 Lake Michigan Sailboat Racing Federation
LMSRF promotes sailing across Lake Michigan through race organization, training and other activities.
Andy Camarda
Andy first set sail before he could walk, sailing on his father's Tartan 10 out of Montrose Harbor. He's been addicted ever since. Andy grew up racing a mixture of keelboats and one design dinghies throughout Chicago and the Midwest, twice winning the Midwest Junior Sailor of the Year award. He continued sailing in college with the University of Rhode Island sailing team. After returning to Chicago, Andy spent a few years working a traditional office job and sailing on the weekends. It wasn't long, though, before his passion for sailing drew him out of the office into the industry. Andy continues to enjoy an avid sailing career in Chicago and can be found on the lake almost any day of the week. He currently owns a Vanguard 15, but can also be found on a number of boats, including Tartan 10s, J/70s, Beneteau 36.7s, and Beneteau 40.7s.  
Anne Michaud and Peter O'Malley
Anne is a US Coast Guard Captain offering chartering and delivery services and individual sailing lessons. Anne has been sailing and crewing primarily in the Great Lakes for the last 16 years, but also takes sailing vacations as often as possible.  For the last seven years Anne's racing time is spent on a J105. She and the team participated in over 50 races during the 2019 Chicago racing season alone including the 111th Chicago to Mackinac, the Colors Regatta, the Chicago NOOD Regatta and the Verve Cup Regatta.  
Peter has been racing keelboats in Chicago for 12 years. While starting as a novice crew member, he is now a racing skipper of an Olson 34 and the commodore of the Midwest Open Racing Fleet. He has experience both networking as a crew member as well as selecting race crew for his team. He has invited every friend, most coworkers, and many strangers out racing and can't fathom why they have other priorities. He firmly believes that sailing and bourbon are the two things that will save his soul.
Brian Earl
Captain Brian Earl, owner of Sea Safaris Sailing School, has been sailing for over 50 years on various size vessels and in several locations around the world.  He's taught in all of the places he's lived – Europe the East and West Coasts of the US and of course, the Great Lakes and many inland waters where he is from. This extensive experience has given him a unique perspective of various weather, water and yacht conditions you might find where you sail.  Brian is a licensed Coast Guard 100 Ton Master Captain and an ASA Instructor Evaluator.   He's taught for over 40 years in a number of different learning environments. He maintains certificates in Red Cross First Aid, CPR and AED. Brian was recently recognized by the ASA for Outstanding Instructor of the Year along with Sea Safaris Sailing School at School of the Year.  
Cindy Kalow
Cindy Kalow has been boating in the mid-west for over 20  years, both sail and power. She left her corporate job in the  Twin Cities over 10 years ago to pursue a dream of raising her family on the shores of Lake Superior.  Combining a love of boating and a passion for the Apostle Islands, Cindy operates Superior Charters and Superior Yacht sales with her husband in Bayfield, Wisconsin.
Dan Bochnovic
Dan is a 30 year veteran of the Marine Industry. He is currently the General Manager at Crowley's Yacht Yard. His marine skills run the gamut from ABYC certified Electrical Technician to Crane Operator. He has acquired a wealth of knowledge that only 30 years of experience and an inquisitive mind can accumulate. He is a frequent speaker on a variety of marine subjects giving seminars that are both entertaining and educational.
Dave Ramer
Dave heads up the rigging department at Crowley's Yacht Yard. He has extensive experience as a rigger and is especially skilled at traditional rigging. Before coming to Crowley's he owned a rigging shop in the Houston/Galveston area on Texas' gulf coast.  Dave has also worked in the offshore oil industry as a hard hat diver and supervisor, in ship salvage, underwater construction and underwater welding. 
Dave Rearick
Dave Rearick, lifetime, local sailor, and author of Spirit of a Dream, a sailor's ultimate journey around the world, will share stories and adventures from his solo circumnavigation in 2013/14. 
Dave's quest to compete singlehanded in the Global Ocean Race starts at the conception of Class 40 #118, Bodacious Dream, and takes you from Bo's launch through the training races, across the Atlantic Ocean, and ultimately, around the world alone. A thrilling, engaging, and humorous presentation for all ages.  
Grant Crowley
The founder and namesake of Crowley's Yacht Yard, Grant is an industry leader with a career that started when he was 12 washing boats in Belmont harbor. After graduating from University of Michigan with a degree in Naval Architecture he worked as a sail maker at Murphy and Nye. He went on to found Crowley's. Active in numerous industry organizations, Grant is especially proud of the work he does with marine related charities in Chicago. He is a founding member of the Chicago Maritime Society, and an active member of Friends of the Chicago River, the Chicago Yachting Association, Director of Nautical Donations, on the executive board for the Judd Goldman Adaptive Sailing Foundation and the Chicago Area Sea Scouts, Active in the Chicago area lodge of the International Ship Masters Association and the Chicago Yacht Club as well as many other charitable and educational organizations.
Jean DeKeyser
Jean "John" is a native of Belgium. He's a U.S. Coast Guard licensed Captain and Master100T, as well as a sailing instructor certified by the American Sailing Association. He has organized ASA flotilla sailing trips since 2009 and will make sure you enjoy the vacation of a lifetime. Jean used to run a sailboat charter and sailing school company in Florida before deciding to concentrate on organizing flotillas and offering charter brokerage services. Jean continues teaching sailing ASA certification classes in Florida and in the Mediterranean in cooperation with Sea Safaris Sailing School, an accredited ASA sailing school based near Chicago.
Jim Anderson
Jim Andersen, US Sales Manager at Harken Inc., works with customers from around the world and is an expert at solving line-control issues. Jim came to Harken with twenty years of experience in boatbuilding with several top-end, international companies. His strong technical background, detailed knowledge of the Harken products, and unique perspective as a former boatbuilder provide him the expertise to assist boat owners meet their sailing goals.
Bring your questions! Jim is a fantastic resource for your hardware concerns.
John and Tadji Kretschmer
Tadji is a sailor and a traveler with a passion to explore every corner of the planet by land and sea. A mother, former teacher and travel guide, she brings far ranging perspective to every passage, charter and expedition that we plan and execute. Tadji is the minister of culture at John Kretschmer Sailing. She's intrigued by the customs, cuisine, history and natural wonders of all the magical places her voyages with John take them to, and she shares this enthusiasm with her shipmates. Tadji has logged thousands of blue water miles aboard Quetzal, including passages throughout the Caribbean and Mediterranean and from Bermuda to Martha's Vineyard and Fort Lauderdale to Annapolis.
John Kretschmer
John Kretschmer has been in the breezes, as Joshua Slocum put it, most of his life. A professional sailor and writer, he is an accomplished ocean voyager, having logged more than 300,000 offshore miles. He led a long ago record- breaking voyage from New York to San Francisco by way of Cape Horn. He has made 26 transatlantic crossings, and numerous long passages in all the world's oceans. To put that into perspective, his sailing miles translate into about 10 trips around the world, or sailing to the moon and a 1/3 of the way back.
He has blended his passion for history with sailing by organizing voyages that helped clarify the first landfall of Columbus, retraced the route of Odysseus, followed in the wake of the clipper ships and examined the maritime heritage of the Maya.
He has written 7 books and hundreds of articles. His book, Sailing a Serious Ocean, was an international sailing best seller, and At the Mercy of Sea, was chosen as one the best nonfiction books of 2007 (US). Flirting with Mermaids is an enduring favorite among sailors and has just been republished as a Lyons Press, "Maritime Classic." He has been a contributing editor to Sailing Magazine for 25 years.
Kenneth Verhaeren
Ken decided to learn to sail while in the Army and, in 1980, bought a little 13' sailboat. During his 35 years as a high
school coach and teacher, he also worked on his sailing skills. He has sailed all over Lake Michigan and visited many of
the harbors, anchoring when necessary. In 2005 he entered his first Solo Mac and has completed 12 Solo Chicago to
Mackinac Challenges out of 15 starts. In 2008 he finished second in the first Chicago to Port Huron and Back Challenge.
Ken has served on the Board of Directors for the Great Lakes Singlehanded Society with two terms as its President.
Kim Russo
Kim Russo is the Executive Director of America's Great Loop Cruisers' Association (AGLCA).  She is the emcee for the semi-annual AGLCA Rendezvous, presents the "Introduction to the Great Loop" session at the AGLCA "Great Loop Cruising: A Guide to the Looper Lifestyle" seminars, and has presented about the Great Loop at CruiserPort, University, the Chicago Boat Show, the Miami Boat Show, the New England Boat Show, the San Francisco Boat Show, and the Seattle Boat Show.  Kim has been boating in her home waters around Charleston, South Carolina for 20 years.
Lou Bruska
Lou Bruska has forty seven years of sailing experience on Lake Michigan as a racer and cruiser. After 15 Chicago-Mac races and countless buoy races he now devotes his time to cruising. Lou is a member of the Great Lake Cruising Club and is the chairman of the GLCC's Harbor Reports Committee. He actively cruises Lake Michigan, Lake Huron, Georgian Bay and Lake Erie. Since 2008, he has cruised more than 8,000 miles on the Lakes from his home port in Holland, MI. 
Mark Thornton
Mark Thornton began sailing on Lake Erie in 1994 and he currently owns Osprey, a 1985 C&C 35. His interest in weather forecasting grew from his experiences cruising and racing on the lake. Mark is a 2006 graduate of the Penn State University Certificate of Achievement in Weather Forecasting, a two-year program that develops skills in general, tropical and severe weather forecasting. 

His company, LakeErieWX, is dedicated to providing marine weather education and forecasting resources for recreational boaters (www.lakeeriewx.com). He has served as the race meteorologist for the Bell's Beer Bayview Race to Mackinac (2014-2016), and is the past president of the Cleveland chapter of the American Meteorological Society. Mark is employed as the Vice-President of Administration for the law firm of Wegman, Hessler & Vanderburg, and as a Teaching Assistant in the Certificate of Achievement in Weather Forecasting Program at Penn State University.
Mike Ludtke
Mike has been sailing on Lake Michigan for 25 years.  He presently owns a J/105, "Smokin' J" and sails out of Kenosha, WI.  He has been a member of America's Boating Club for 20 years, and teaches America's Boating Club celestial navigation. Mike is the Midwest Regional Director for Boat Operator Certification and on-the-water training.
Nathan Zahrt
Nathan is a professional sailor. He has a Yachtmaster Offshore ticket, a USCG 50-ton Master's License and has logged thousands of blue water miles including two transatlantic passages. He has delivered a wide array of boats in the Atlantic and Pacific. Not only has he seen plenty of nasty weather but as a former Peace Corps volunteer and EMT, he's trained and able to cope with a variety of challenging conditions. He's patient, wise beyond his years, a natural teacher and dedicated to helping others prepare for ocean voyaging.
Nick Fugate
Nick is a marine industry professional, avid boater, delivery captain, and frequent speaker on topics ranging from winch maintenance to inflatable life vest care and maintenance. He is certified to inspect and repack MOM's, life vests and a range of other safety equipment. As the purchasing manager at Crowley's it is his job to stay abreast of the latest developments and offerings in safety equipment.   
Niels Jensen
Niels R. Jensen is the Past Commodore of the Great Lakes Cruising Club (GLCC). A journalist by trade, Jensen has written for BoatUS Magazine, SAIL, Sailing, Northern Breezes, Good Old Boat, and Blue Water Sailing. He has been a speaker at Strictly Sail and the Chicago Boat Show for the past ten years, and holds a USCG Master's license.
Pam Wall
Pam Wall has sailed around the world in a 39 foot sloop with her husband and two small children. She is a source of inspiration and knowledge going around the country giving Keynote talks that help people to enjoy life, know how to become better at what they do, and keep the spark of enjoyment forever burning.
Pam not only helps cruisers have the right equipment for blue water sailing, but she is also a source for information on the cruising lifestyle, routes and sailing information, and helping to encourage new cruisers.   Her Web-Site: www.pamwall.com has a lot of useful cruising information that is always available. 
Patrick McBriarty
Patrick McBriarty is an award winning author and a host of the Windy City Historians podcast. He is on the CMAC board and volunteers his time to bring this program to Chicago children.
Paul Uhl
Over the past 30 years Paul has owned several sailboats, and has cruised and raced extensively on the Great
Lakes with more than a dozen Chicago-Mac races and 25,000 sea miles. He has extensive experience with
coastal and offshore passage making, and single and short-handed sailing on a wide variety of sailboats. He
holds a USCG Master Captains License with sailing and towing endorsements, and is First Aid/CPR certified. He
also volunteers as an Advanced Adult Sailing and Racing instructor at Columbia Yacht Club in Chicago, and has
served as the Columbia Yacht Club Cruising Fleet Chair for more than 10 years.
Phil Pollard
Phil is a marine industry veteran with experience ranging from fiberglass technician to offshore navigating and just about everything in between. He is the Sales Manager at Crowley's and enjoys sharing lessons learned and skills garnered during his 30 year plus tenure in the industry.  
Rich Stearns
Rich Stearns the owner has been racing sailboats since 1962 when he started sailing a Penguin dinghy and Sunfish. Since then he has raced and cruised all over the world. Rich was a Sailmaker for 25 years owning the Murphy & Nye Hood, Sobstad and Doyle franchises in Chicago. Along with racing he has cruised both monohulls and catamarans throughout the Caribbean.

Rich Started in selling boats buy developing the LS-10 33 foot sailboat. Rich has sold J-Boats since 2000. Rich has known the Johnstone family for over 30 years sailing with and against Bob Johnstone when he lived in Wilmette Illinois in the 60's and 70's. In 2008 Stearns Boating LLC became the Midwest Hanse, dealer. When Hanse bought Dehler Stearns Boating took over as the Dehler dealer in the Midwest. In 2015 Stearns Boating became the dealer for the renown Nautor Swan line.
Rich is also the author of "Getting Started in Sailboat Racing" International Marine/Ragged Mountain Press / McGraw Hill 2004 and 2013. Second edition 2013.
Ron Kallen
Ron has sailed for over 40 years, beginning with a Snipe in Jackson Park Harbor and Burnham Harbor.   Moved to Cleveland and raced a Catalina 27 on Lake Erie.  Has chartered in the Virgin Islands.  Later returned to Chicago and raced out of Waukegan Yacht Club.  Currently races an LS-10 out of Chicago Corinthian Yacht Club, Montrose Harbor, and has done 12 Macs and many regattas.  Long interested in education for the boating public, with attention to on-board safety and human factors affecting decisions and preventing accidents.  He is on the faculty at Northwestern.   Ron also has an amateur radio license and has studied celestial navigation.
Russ Salzman
Russ is a 100 ton licensed US Coast Guard Master and a director of the Chicago Harbor Safety Committee. He is experienced in sail and power boating including 35 Mac and serves as an instructor and trainer for Pinnacle Yachts. Russ will share information of indispensable value for the Chicago Boater provided by this organization and highlight the Safe Boater video and recognition program. 
Ryan Bumber and John Casey
Ryan is a Master Mechanic with advanced certifications from Yanmar, Volvo and Mercruiser to name a few. He knows his way around marine engines. His relaxed seminar style lends itself to casual give and take sessions with an emphasis on the practical. 
John Casey is also a Master Mechanic with advanced certifications from Yanmar, Volvo and Mercruiser. Little John as he is known around the yard is a no nonsense mechanic who frequently amazes boat owners with his ability to fit his considerable frame into tight spaces and quickly solve complex mechanical problems.  
Travis Blain
Travis Blain and his brother Colin Mack are the owners of Mack Sails which was started by their dad in 1968 in Fort Lauderdale, FL.  There loft and rigging shop is now in Stuart Florida, which is the jump off point for the Bahamas and Caribbean.  Mack Sails is one of the largest sailmaking and rigging companies in the Southeast. They are a one stop shop making all of their sails and rigging in Stuart as well as supplying and installing spars, furling, hardware and electronics.  Over the last 40 years they have outfitted many boats for blue water cruising and they have serviced and repaired boats returning from major trips.  This experience has allowed them to see what works and what needs improvement in the area of sails, sail handling systems and rigging
Vivian Vuong
Vivian is an experienced sailor, a certified yacht chef and an accomplished photographer and filmmaker. She has crossed the Atlantic in a 44' catamaran, delivered boats and worked as professional crew aboard super yachts, and owned a 37' sloop. She's most at home aboard Ultima and is ready to welcome you aboard. From flying a drone to seeing the sea through the eyes of a professional, she's ready to share her insights when you sign aboard.
William Bloom
Bill Bloom is an independent financial planner and principal of Bloom Financial Company in Chicago. He helps individuals and business owners understand their current financial situations, define future goals, and develop a strategy that is flexible and will allow them to reach their retirement objectives. Bill helps clients "Retire as You Desire" by providing them with meaningful solutions to a wide range of financial matters including: investments, risk management, tax planning as well insurance needs analysis. 
Bill is also an avid sailor out of the Chicago Yacht Club and has participated in many races in Chicago.  He has also competed and won international regattas such as the Antigua Sail Week in 2015.  This year, Bill and his crew set the record for earliest arrival ever for the Race to Mackinac. Bill specializes in working with fellow yachter's to help them achieve their financial goals along with helping them plan for retirement.