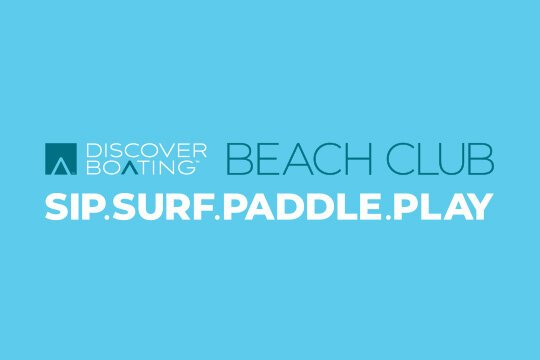 NEW! Discover Boating Beach Club
Bring on the summer vibes. Kick back with your crew for noted chef, cocktail and mocktail demos, wake surfing demos and test rides, sand sculpting, a paddle pool, beach games, virtual boating photo and video booth, and more.
CLICK HERE to view Beach Club Schedule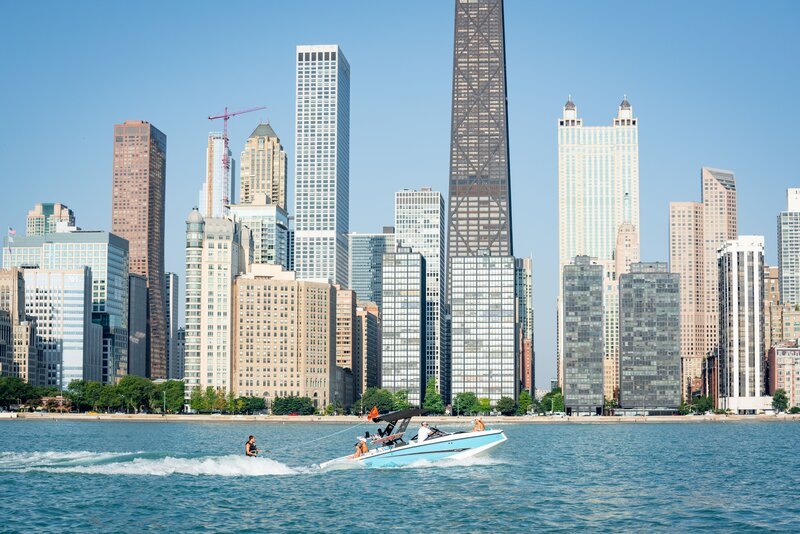 Enter our Sweepstakes!
The Ultimate Chicago Experience with Discover Boating: Navy Pier Fireworks by Boat with Freedom Boat Club!
Value: $2,500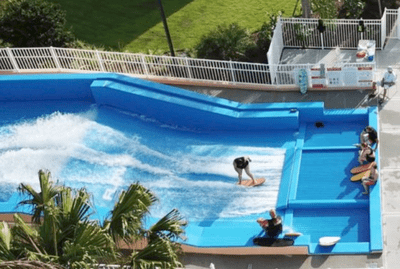 New! Surf Simulator
P2000—Discover Boating Beach Club
Surf's up at McCormick Place! Can you ride the waves like you own them—or will you wipe out? Only one way to know—take a ride on FlowRider surf simulator. Experience the fun of "catching a wave" as you put your surfing skills to test. 
CLICK HERE to reserve your 30-minute time slot!
If you do not see an available time slot, please check in at the FlowRider booth P2000 for last-minute openings.
You must be 42" tall to bodyboard and 48" to stand up ride. Instruction provided onsite. Registration is free with your ticket to the show. Four people may ride in a 30-minute time slot. Wetsuits, towels and changing areas are available for use or bring your own gear. Please note: You must check-in 15 minutes prior to your scheduled time slot to sign a participation waiver (a parent or guardian must sign for youth younger than 18 years old).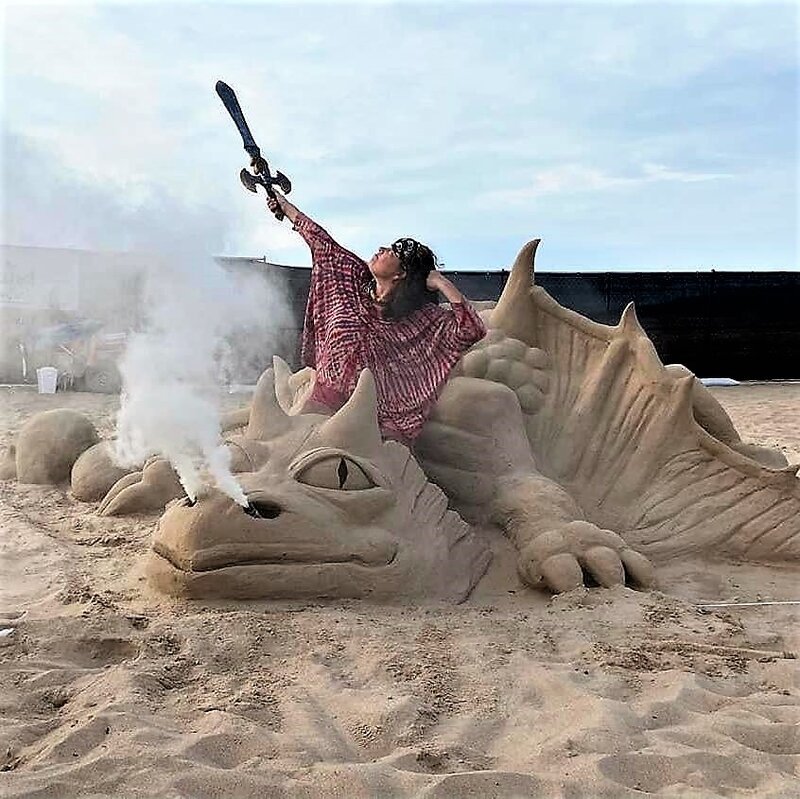 New! Sand Pirates
P2035—Discover Boating Beach Club
Discover the secrets of sand sculpting and see how large sculptures are created with sand artist Janet Moore Schrader a.k.a. The Sand Pirate.
Free Sand Sculpting Lessons VIEW SCHEDULE
Youngsters of all ages are invited to put their toes in the sand and build a sandcastle at McCormick Beach, the show's giant sandbox! Children must be accompanied by an adult.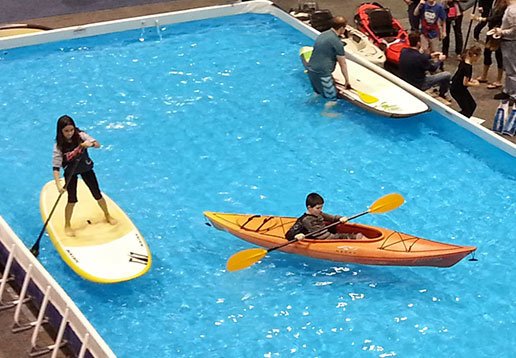 PaddleFest Pool
P2000—Discover Boating Beach Club
Experience the fun of stand-up paddle boarding (SUP), kayaking SUP yoga and other paddle sports. We'll provide all the gear and instruction you need to take a test ride.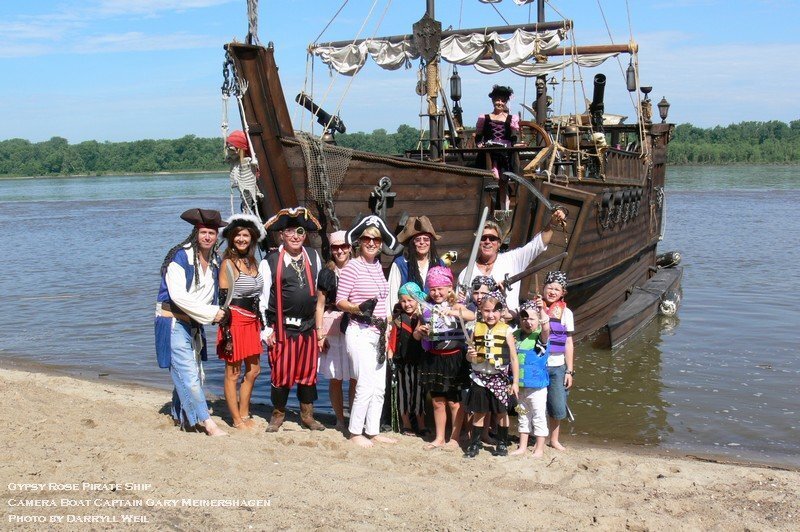 Gypsy Rose III Landship
P2000
Join Captain Tim and his crew of pirate scallywags for a "high seas adventure" aboard the Gypsy Rose III —sing pirate sea shanties, skirmish with swords, and even fire a canon. You're welcome to take a few photos with the Gypsy Rose III as a souvenir of your pirate adventure.
Fred's Shed How-to Center—presented by Progressive®
P1548
Tips, tricks, and DIY advice for every boater—from first timers to experienced captains. Have a boat or engine problem you haven't been able to fix? Stop by and ask our tech expert about it.
CLICK HERE to view full seminar schedule
CLICK HERE to view seminar descriptions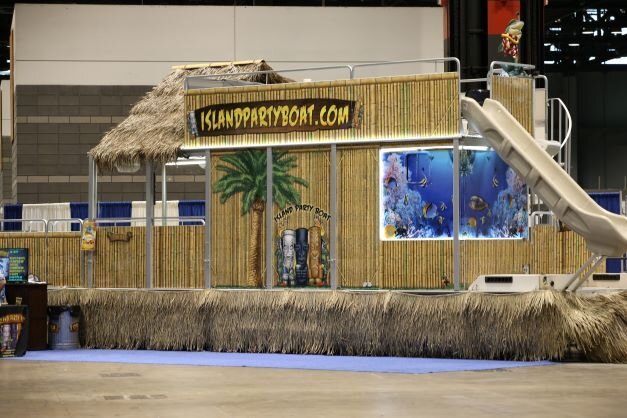 Island Party Hut & Boat Playpen
P2045
Grab an ice-cold beverage and take a break to play ping-pong, bags, giant Jenga and more. Be sure to take a family photo in the giant Adirondack chair.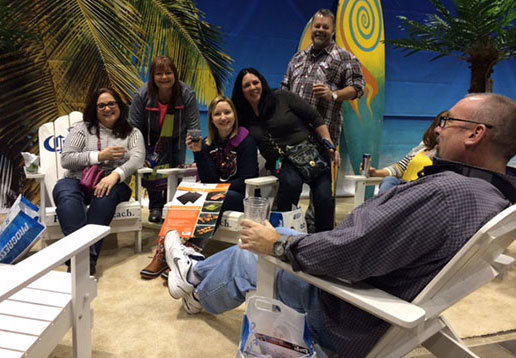 Corona Find Your Beach Bar & Cantina
P2055
Put yourself in a vacation state of mind! Enjoy icy cold beverages and tasty casual fare.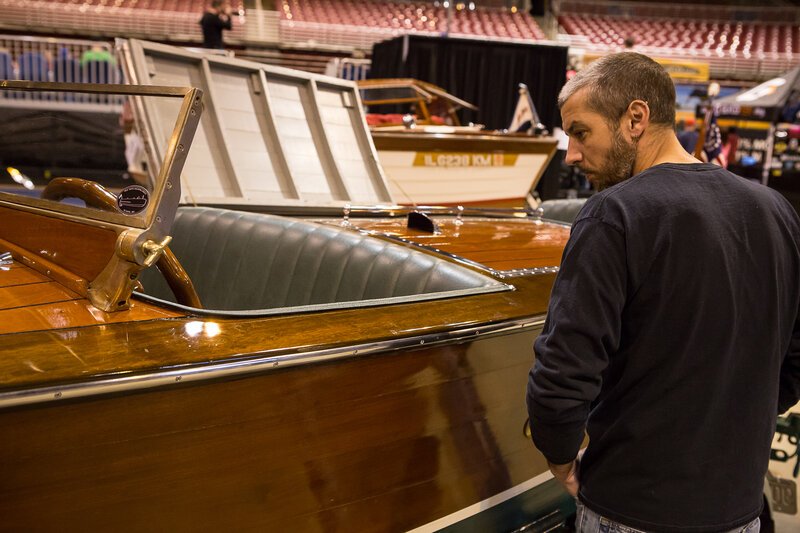 Antique & Classic Boat Display
P1708
If you're a fan of classic boats, or simply appreciate the chance to see a bit of nautical history, be sure to visit this exhibit. Step back in time to admire craftsmanship and beauty of vintage boats, presented by the Blackhawk Chapter of the Antique & Classic Boat Society of America.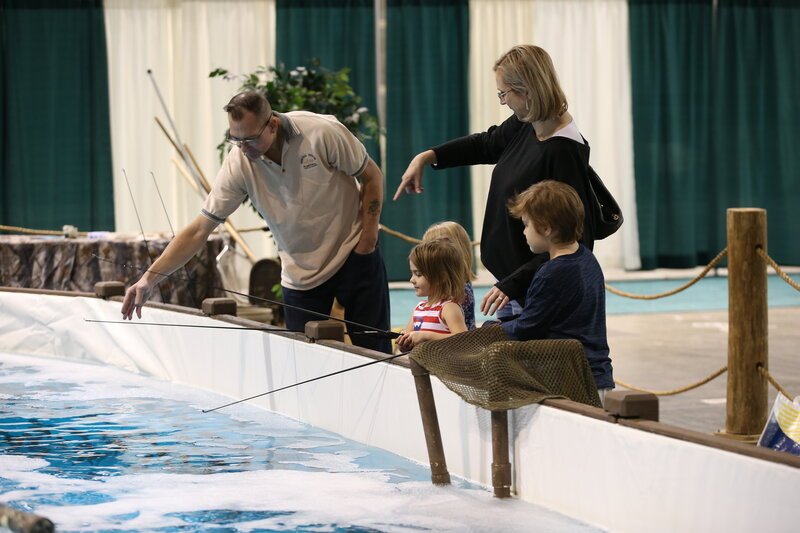 Huck Finn Trout Pond
Kids' Corner P1870
A show tradition! Catch-and-release fishing pond is a great way to introduce youngsters to the fun of fishing. Free for kids age 12 and younger!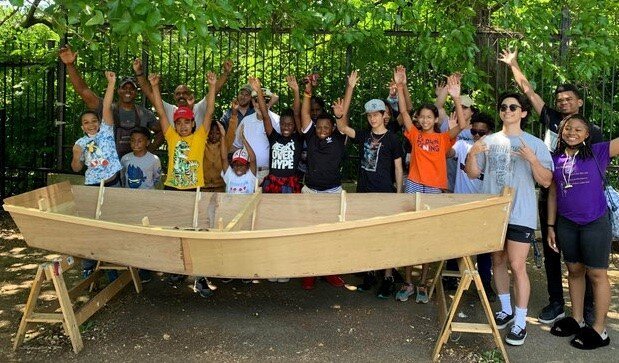 Chicago Maritime Arts Center Build-a-Boat
Kids' Corner P1866
Build-a-Boat Contest 
Build a boat from aluminum foil and compete with other boat builders to see whose design can hold the most golf balls without sinking. Grand Prize: One Week Boating Skills Class.
Open to kids of all ages. Ages 10-14 eligible to win the Grand Prize.
Hands on STEM activities
Teach buoyancy, how winds power sailboats, and how to multiply power with simple machines. Also on display—real rowing skiffs built by kids!